Free download. Book file PDF easily for everyone and every device. You can download and read online 7 Paranormal Books (Children Chapter Books) file PDF Book only if you are registered here. And also you can download or read online all Book PDF file that related with 7 Paranormal Books (Children Chapter Books) book. Happy reading 7 Paranormal Books (Children Chapter Books) Bookeveryone. Download file Free Book PDF 7 Paranormal Books (Children Chapter Books) at Complete PDF Library. This Book have some digital formats such us :paperbook, ebook, kindle, epub, fb2 and another formats. Here is The CompletePDF Book Library. It's free to register here to get Book file PDF 7 Paranormal Books (Children Chapter Books) Pocket Guide.
Magical, heartbreaking story about family and friendship. By Jodi Lynn Anderson. Ogre Enchanted. Girl becomes ogre in imaginative "Ella Enchanted" spin-off. By Gail Carson Levine. Exciting post-disaster dog fantasy best for fans of series. By Erin Hunter. Peter Pan. This classic works best as a read-aloud.
Ronia, the Robber's Daughter. Enchanting fantasy boasts spirited heroine, loving family. By Astrid Lindgren. Boy and girl team up to find new fates in magical adventure. By Cassie Beasley.
Fantasy & Magic - Kids Fiction, Fiction & Literature - Kids, Books | Barnes & Noble®;
Solving the Problem of Draughty Windows with Secondary Glazing!
Choline: Does it Work? (Supplements: Reviewing the Evidence);
Lights.
Decay.
Haunting tale of friendship and magic in Victorian times. By Jonathan Auxier. When the Sea Turned to Silver. Rich folklore-fantasy blend makes a great read-aloud. By Grace Lin. The Witch Boy. Sensitive fantasy graphic novel explores gender roles. By Molly Ostertag. The Wizards of Once. Winning combination of action and humor in fun fantasy.
By Cressida Cowell. Artemis Fowl Book 1. Witty and exciting series start with irresistible antihero. By Eoin Colfer. Flawed but fascinating modern spin on Indian mythology. By Roshani Chokshi. The Boundless. Gripping historical adventure aboard a gigantic train. By Kenneth Oppel. Twisty brainteaser of a fantasy is a keeper.
Reader Interactions
By Ted Sanders. Brilliant tale of girl's enchanted-woods search for friend. By Anne Ursu. The Dark Is Rising. Classic fantasy is a bit slow, but enthralling. By Susan Cooper. Reluctant monster hunter steps up in clever, funny fantasy. By Shane Hegarty. Slow start, solid characters in Unwanteds spin-off series. By Lisa McMann. Going Wild, Book 1. Superpowered series start has thrills, appealing characters. Gregor the Overlander: Underland Chronicles, Book 1. One of the best of the post-Potter fantasies. By Suzanne Collins.
The House in Poplar Wood. Teens bond, match wits with Death in riveting tale. The Language of Spells.
Fantasy YA Books
Viennese girl meets dragon in sweet, poignant fantasy. By Garret Weyr. The Last Gargoyle. Sweetness, monsters, gore in darkly appealing fantasy. By Paul Durham. Greek myths meet fast-paced adventure in boy-demigod tale.
Fantasy Books For Babies and Toddlers (0–3);
Photographers Guide to the Canon PowerShot S110!
Institutionalized in a Children's Home: Skellow Hall 1950-1963 a true story of a child and children in a home!
GUIDE TO COUPLES, find out the real reason women are cheating as much as men.;
The Book Of Sophia;
Fantasy Books For Preschoolers And Kindergartners!
By Rick Riordan. The Luck Uglies. Strong heroine faces monsters and mayhem in fun fantasy. Monstrous Devices.
Spooky Middle Grade Reads ( books)
Toy robots come to life in fun, creepy European adventure. By Damien Love. Nevermoor: The Trials of Morrigan Crow. First-rate, spellbinding story of misfit girl who's magic. By Jessica Townsend. Witch holds kids captive in creepy but sweet fantasy tale.
Percy Jackson's Greek Gods. Huge gift book of Percy-narrated Greek myths is tons of fun. Podkin One-Ear: Longburrow, Book 1. Brave rabbits meet scary monsters in exciting series start. By Kieran Larwood. Rebel Genius: Rebel Geniuses, Book 1. Creative fantasy blends art, mysticism, math, and magic. By Michael Dante DiMartino. Rushed, fun adventure with Indian princess in combat boots. By Sayantani DasGupta. Timeless: Diego and the Rangers of the Vastlantic.
Fab art and cool new world as time periods collide. By Armand Baltazar. Wildwood: The Wildwood Chronicles, Book 1. Exciting enchanted forest adventure to save baby brother. By Colin Meloy. Willa of the Wood. Action-packed, violent, absorbing, heartfelt fantasy. By Robert Beatty. Young Pratchett fans will enjoy early lighthearted tales. The Wonderling. Peril, appealing characters fill rich, imaginative fantasy. By Mira Bartok. The Assassination of Brangwain Spurge. Funny, creepy tale of elf and goblin's uneasy friendship. The Book of Boy. Boy seeks relics in fun, mystical Middle Ages fantasy.
By Catherine Gilbert Murdock. The Cabinet of Earths. American kids find magical, creepy adventure in Paris. By Anne Nesbet. A Crack in the Sea. Unusual mix of history and fantasy makes an engrossing read. Buddy dragon story surprisingly dark and bloody. By Tui T. Bold princess gets a silly nickname in fun questing tale. By Garth Nix. The Girl Who Drank the Moon. Entrancing fantasy spun with magic stresses power of love. By Kelly Barnhill. The Glass Town Game. By Catherynne M. Nail-biting, violent fantasy has elements of mystery.
By Philip Pullman. The Ice Dragon.
Beautifully illustrated dragon fantasy is short but intense. By George R. Poignant, funny medieval tale skewers ignorance, bigotry. The Mighty Odds. Fun, thoughtful mystery deals with superpowers, bullying. By Amy Ignatow. Ronan Boyle and the Bridge of Riddles. Magical mayhem, booze among wee folk in zany Irish tale. By Thomas Lennon. Exciting Norse mythology adventure with Percy-like hero. Slow start to prequel series with stalwart characters.
By John Flanagan. Lush, dark fantasy has magical teens, ghosts, the undead. By Tahereh Mafi. The Witch's Boy. Exciting, moving magical adventure explores love and greed. Classic, magical fantasy novel for tweens up. By Ursula K. Le Guin. The Apothecary. Cold War kids use magic to save world in brilliant novel.
By Maile Meloy. Beauty and the Beast: Lost in a Book. Belle gets lured into book in dark but enchanting spin-off. By Jennifer Donnelly. Bluecrowne: A Greenglass House Story. Engaging fantasy adventure trades ghosts for magic. By Kate Milford. The Finisher. Hunger Games, Potter fans will enjoy exciting fantasy. By David Baldacci. Promising series launch brings back dragon riders.
By Christopher Paolini. The Accidental Highwayman. Bandits and faeries mix in rollicking fantasy series debut. By Ben Tripp. Beasts Made of Night. Riveting, intricately detailed, Africa-influenced fantasy. By Tochi Onyebuchi. Down the Mysterly River. Clever fantasy adventure a great choice for middle graders. By Bill Willingham. The Epic Crush of Genie Lo. Gripping fantasy with strong characters, humor, adventure.
Steampunk version of Peter Pan takes a dark turn. By Wendy Spinale. For a Muse of Fire. Captivating alternate-Asia fantasy has magic, suspense. By Heidi Heilig. Dense, complex map tale a treat for seasoned fantasy fans. Queen of Hearts origin story is fanciful, not too dark. By Marissa Meyer. The Outcast: Summoner Trilogy Prequel. Action-packed origin story for Fletcher's mentor Arcturus.
By Taran Matharu. Dark, violent retelling of creepy legend has gorgeous art.
List by Genre
By Jay Asher, Jessica Freeburg. Rebel of the Sands. Wild West meets Arabian Nights in exciting fantasy kickoff. By Alwyn Hamilton. Kids use psychic powers in exciting, X-Men-like thriller. By Neal Shusterman. Shadowshaper: The Shadowshaper Cypher, Book 1. Art-filled urban fantasy has outstanding Afro-Latina hero. By Daniel Jose Older. Solid standalone fantasy is inspired by Chinese folklore. By Richelle Mead.
Strong characters, murder fill exciting magic-academy tale. By Tamora Pierce. Tough female droid fuels fun Lunar Chronicles graphic novel. The Valiant. Female gladiator brings it in violent, exciting tale. By Lesley Livingston. The Young Elites, Book 1. Taut tale mixes medieval fantasy, mutant powers, great cast.
By Marie Lu. Series pictures Mulder as teen, captures essence of TV show. By Kami Garcia. All the Crooked Saints. Lovely, lyrical family story explores miracles and music. By Maggie Stiefvater. The Belles. Richly imagined dark fantasy explores the price of beauty. Law 4. Leadership 1. Letters 3. Lifestyles 3. Linguistics 3. Literary Literary Criticism 1. Literary Fiction Literary Mystery 2. Literature Loss Magic Magical Realism 3.
Manga Marriage 7. Medicine 3. Memoir 8. Mental Health Military Motherhood 5. Motivational 1. Movies 2. Music Mystery Mythology Narrative Poetry 1. Natural History 4. Nature Noir 1. Nonfiction Outdoor Paranormal Paranormal Mystery 8. Parenting 4. Performing Arts Personal Growth 7.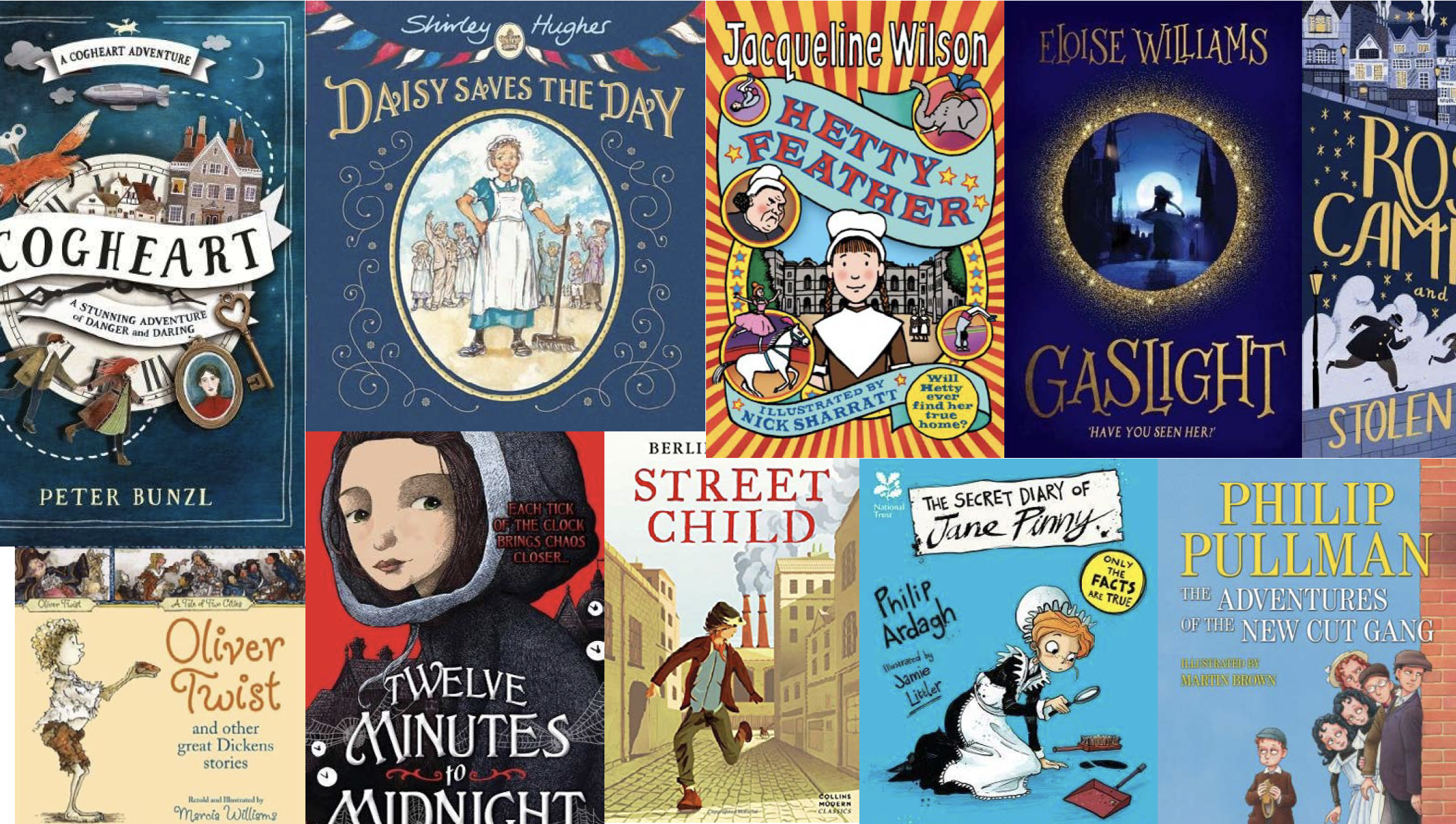 Pets Photography Picture Poetry Poetry Collection 7. Police Procedural 3. Political Science 1. Political Thriller 3. Politics Popular Culture 1. Post-Apocalyptic Fiction 2. Prejudice Psychological Suspense Psychological Thriller Psychology 6. Racism Reference Relationships 7.
Religion Retelling Romance Satire 2. Science Science Fiction Screenplay 2. Self-Help 2. Sexuality 3. Short Stories Social Issues Social Sciences 3. Sociology 1. Space Opera 7. Spirituality 1. Sports Spy Fiction 1. Steampunk 1. Superhero Supernatural Supernatural Fiction Supernatural Thriller 2. Suspense Teaching 9. Technology Thriller Travel True Crime 3. Urban Fantasy 4.
Western 9. Women's Fiction Women's History Women's Studies 7. World History Writing 3. Youth Fiction